Tiered red wine dispenser
These handsome wine preserving and dispensing systems are economical in size and cost yet have all the professional functions you need to create or add to a high quality by-the-glass wine program. Our system dispenses and preserves wine more wines by the glass in the least amount of space necessary.
Each system has a bottle retaining ring; includes valved wine taps; dual stage regulator, (Not pictured) gas lines and fittings -complete. Can't beat the price anywhere, we're the manufacturer!
COMPACT TIERED Z BASE 17 1/4″ W X 12"d X 27"H (INCLUDING TAP)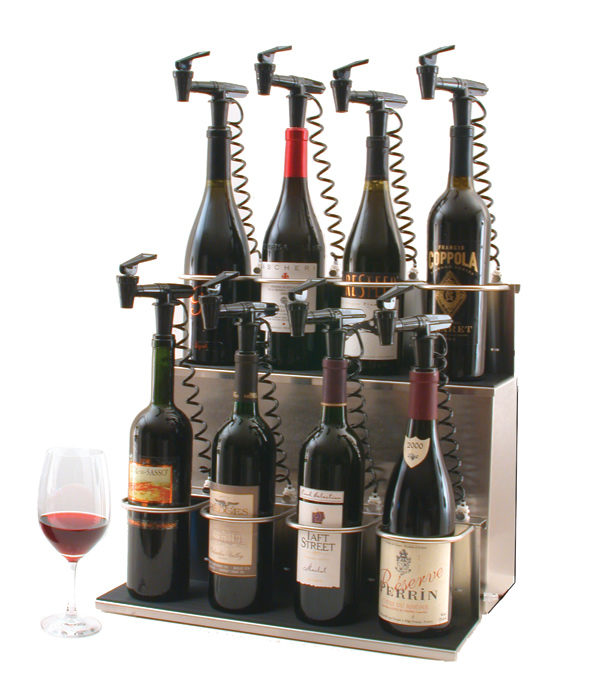 8 BOTTLE TIERED Z BASE STARTING AT $1100.00