Wine dispensing, preservation and display systems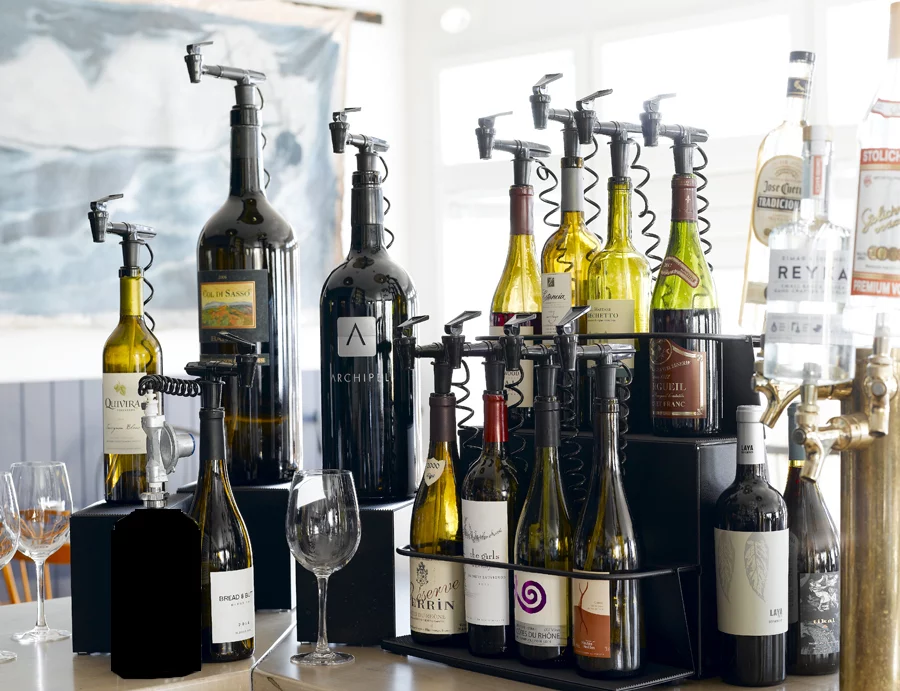 NitroTap Ltd. 100 Child Street Warren RI 02885 USA 401-247-2141 Made in the USA.


"… A truly memorable experience. We can't wait to come back."
The alchemy of a special room, great food and wine coupled with impeccable service bring this kind of satisfaction. It is customer satisfaction which builds and sustains success in the restaurant business. But real success is not magical. It is the result of creativity, innovation and careful choices.
Innovation gives you the competitive edge. NitroTap Ltd. understands this and has produced systems to preserve and dispense the premium wines and beverages your customers expect and deserve. The unique designs of NitroTap systems have developed through close interaction with restaurateurs and their staff. Our product range is extensive, yet we haven't lost sight of what is important to our customers -ease of use and maintenance; efficiency and compactness; and exceptional product quality control and appearance. Because most of the NitroTap line is built on a custom order basis, we afford you the freedom to make choices on the finishes and configurations which best complement your establishment.
For the consumer, a glass of wine from a NitroTap system assures quality; For the restaurant, a NitroTap system allows for premium by the glass sales without the risk of spoilage; For the distributor, a NitroTap is on-premise merchandising system.
Our systems are relatively inexpensive and easy to use. What can NitroTap do for you? Give us call or Contact us via email